LITTER T – POJAWIŁ SIĘ NA ŚWIECIE: 8.01.2010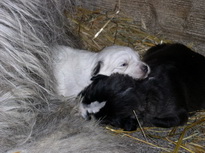 – see litter T's gallery
First puppies have left their home!
A grey pup, Thoruk, found an owner in Kraków, and a white bitch, Telma, chose the beautiful area of The Kraków-Częstochowa Upland and lives near Częstochowa.
On January 8, 2010, a litter of puppies(SOUTH RUSSIAN SHEPHERD DOG – YUZHAK) was born as a result of the mating of our champion bitch, Fela Rajton-Bost, and a Czech dog coming from Ukraine, MUSKAT Lyutiy, who is a Polish, Czech, Slovak and Austrian Champion, as well as the current World Vice Champion. The dam and the sire are characterized by excellent exterior, have no dysplasia, are very balanced and typical for the breed.
Fela




Muskat – Muskat's pedigree



Their offspring



Puppies were born:
gray dog and white female.

LITTER M – POJAWIŁ SIĘ NA ŚWIECIE: 8.02.2012 – read more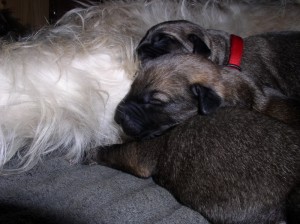 – see litter M's gallery

LITTER Z – POJAWIŁ SIĘ NA ŚWIECIE: 1.01.2011 – read more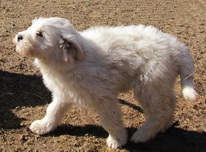 – see litter Z's gallery

LITTER V – POJAWIŁ SIĘ NA ŚWIECIE: 24.12.2010 – read more