LITTER Z – POJAWIŁ SIĘ NA ŚWIECIE: 1.01.2011
It's been a very good beginning of the year as then Szare Stado has been joined by a little snow white bitch. Very quickly she conquered the hearts of all members of our family and it was clear for everybody that she would stay with us. That is why nowadays Szare Stado consists of four bitches. There was a problem with finding a name for a little puppy but everybody agreed that Zorka was a perfect one. It has a very good connotation with a well known Polish comedy and maybe that is why she is very happy and friendly and improves our moods even during the worst days helping us to survive them in a better condition.
Zorka – a beautiful bitch of a South Russian Sheepdog breed. The parents are: our bitch, a medalist Fela Rajton-Bost and a Czech dog coming from Ukraine Muskat Lyutiy – a champion of Poland, Czech, Slovakia and Austria and a current vice-champion of the world. Both mother and father are of a perfect exterior, free of dysplasia, well balanced and typical for their breed.

MIOT M – POJAWIŁ SIĘ NA ŚWIECIE: 8.02.2012 – rozwiń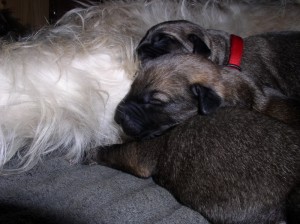 – see litter M's gallery

LITTER V – POJAWIŁ SIĘ NA ŚWIECIE: 24.12.2010 – read more

LITTER T – POJAWIŁ SIĘ NA ŚWIECIE: 8.01.2010 – read more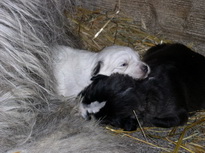 – see litter T's gallery