PROXIMA WICHROWE ZAUROCZENIE – DATE OF BIRTH: 25.11.2008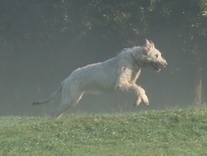 – see Proxima's gallery
PEDIGREE: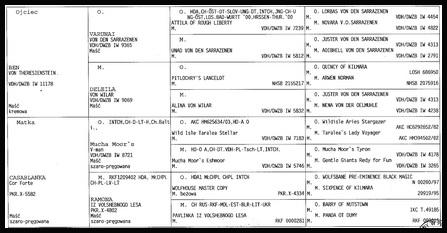 Result of the cardiological examination: see here
ACHIEVEMENTS:

19.07.2009 DOG SHOW IN NOWY SĽCZ
oGrade: very promising; place I, Best Puppy. Judge: Krystyna Opara.
DESCRIPTION: a bitch still growing, correct bite, good skull proportions, correct limb action, still somewhat soft wrists, correct topline, good type of hair still in development.
23.05.2010 NATIONAL DOG SHOW IN BYTOM
Grade: excellent; place I, CWC, NDSwR (Best Bitch).
DESCRIPTION: strong, good weight and bones, good expression, stable back, correct movement, however the action of the rear is weaker, beautiful coat.
04.07.2010 DOG SHOW IN BIELSKO-BIAŁA, USTROŃ
Grade: excellent; place I, CWC, Zw. Rasy (BOB).
DESCRIPTION: a strong bitch with good proportions, good head, good front, good topline and underline, limbs very close together.

FELA RAJTON- BOST – DATE OF BIRTH: 25.06.2006 – read more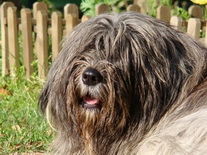 – see Fela's gallery

VARNA SZARE STADO – DATE OF BIRTH: 24.12.2010 – read more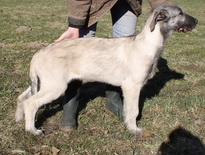 – see Varna's gallery

ZORKA SZARE STADO – DATE OF BIRTH: 1.01.2011 – read more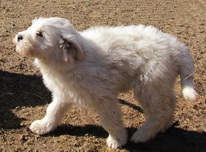 – see Zorka's gallery
TEMHAIR'S MALTE – DATA URODZENIA 10.03.2016