In the first half of February we are expecting to have a litter of Irish Wolfhounds. For the second time the parents will be Proxima Wichrowe Zauroczenie (Wuthering Infatuation) and Couperin Knallasen's (Connor). We have decided to repeat this union considering Dr Janis' health forecasts, low coefficient COI and perfect exterior of the puppies of this couple from the previous litter (litter V). Not without significance is a perfect character of both the parents and their breed.
| | |
| --- | --- |
| Proxima Wichrowe Zauroczenie: |   Knallasen`s Couperin: |
Here go the puppies from the previous litter of this couple:
Varna Szare Stado, 9 months old: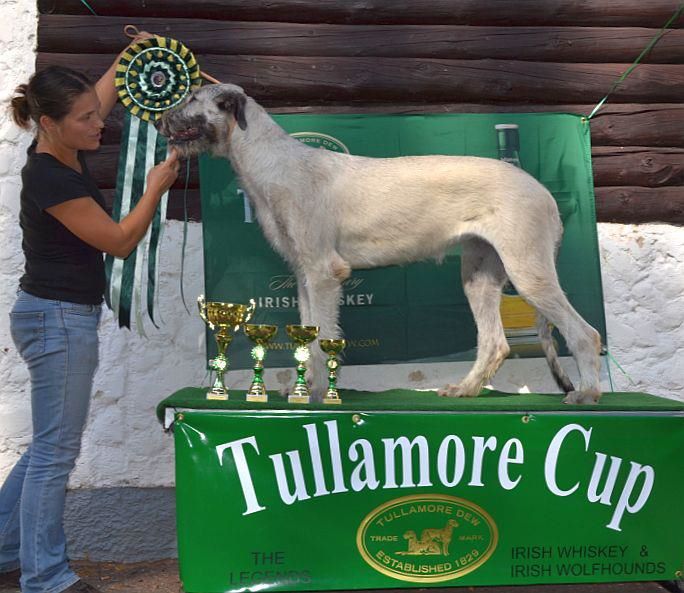 Volver Szare Stado, 9 months old: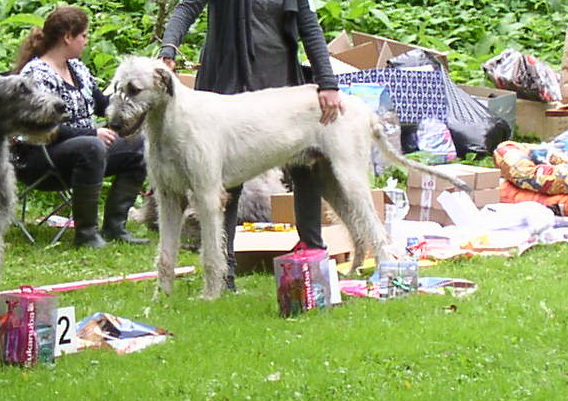 Vesta Szare Stado, 11 months old: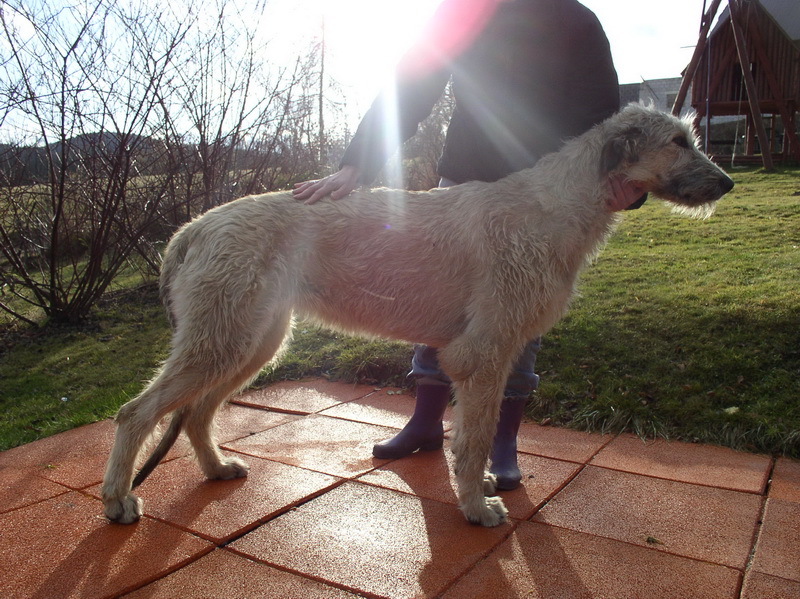 We invite everybody willing to talk about Irish Wolfhounds, meet our dogs and learn more about this breed and its requirements to contact us via e-mail, call us or visit our place in Łąkta.